Welcome to the website of the parish of Our Lady Help of Christians, Navan Road, Dublin. The parish is part of a Grouping of Parishes with the parishes of Most Precious Blood Cabra, Christ the King Cabra and St. Peter's Phibsborough, in the Archdiocese of Dublin.
Letter for meeting for the Sacraments 2021 23rd November
World Day of The Poor 15th November
Papa-Francesco -2020 World Day of the Poor
Continuing  Coronavirus Measures
Dear Parishioner
As you are aware the number of coronavirus cases  continues to rise and the Government has announced that the whole country will now enter phase 5 of the Governments COVID-19 Resilience and National Recovery Plan. The immediate implication of this is that all religious services will stay online, with places of worship remaining open for private prayer only.
Therefore all public Masses in our church are suspended for at least another two weeks.
Funeral Masses  will continue to be celebrated. Attendance at  funerals will be limited to 25.
Mass will be celebrated daily in the parish church as per the following schedule:
Monday to Saturday 9am and 10am.
Sunday: Vigil mass at 6:30 pm Saturday and 9 am and 10:30 am Sunday morning.
No congregation can be present. These Masses will be streamed on the parish webcam and the parish radio.
Mass Intentions will be Prayed for and are still available for booking.
The Parish Office Will Remain Open – only one person may enter at any one time- please use the hand sanitiser at the door- please wear a face covering.
The church will be open for private prayer as per the following schedule:
Monday to Friday after the 10 am morning Mass until 4 pm
Saturday after the 10 am morning Mass until 6 pm
Sunday after the 10:30 am morning Mass until 4 pm.
When you are visiting the church for private prayer we ask that you follow HSE guidelines with regard to social distancing, sanitising your hands and wearing face masks is essential.
We ask that in the interest of hygiene and the safety of ALL parishioners that you do not handle or kiss the many statues around the Church, the Altar or any other items in the Church.
Stay Safe and God Bless
PRAYER FOR SPIRITUAL COMMUNION
My Jesus,
I believe that you are present in this Holy Sacrament of the altar.
I love you above all things
and I passionately desire to receive you into my soul.
Since I cannot now receive you sacramentally,
come spiritually into my soul
so that I may unite myself wholly to you now and forever.
Amen.

Accord Dublin  has a new website.  For Sacramental Marriage Preparation Courses or for Marriage Relationship Counselling
Please visit www.accorddublin.ie
SAINT VINCENT DE PAUL -Local Conference
Due to the Covid -19 crisis, the local conference of SVP is unable to hold the monthly gate collection, which is our source of income. If you would like to support the work of St. Vincent de Paul at this time, please drop your donation into the Parish Office. Your ongoing support is much appreciated. Thank You
Prayers To Say Before The Blessed Sacrament
COVID-19 community supports are now in place to ensure vulnerable members of the community are reached and helped at this time.
These comprise the local authority, Health Service Executive, County Champions, An Post, Community Welfare Service, An Garda Síochána, other State organisations, charities and other stakeholders.
These Dedicated helplines are focused specifically on ensuring that the cocooning elderly, vulnerable members of the community or those living alone can access deliveries of groceries, medicine and fuels.
Please try to ensure any vulnerable or elderly people in your parish help are aware of these services.
Dublin City Council
Helpline 01-2228555
Email – covidsupport@dublincity.ie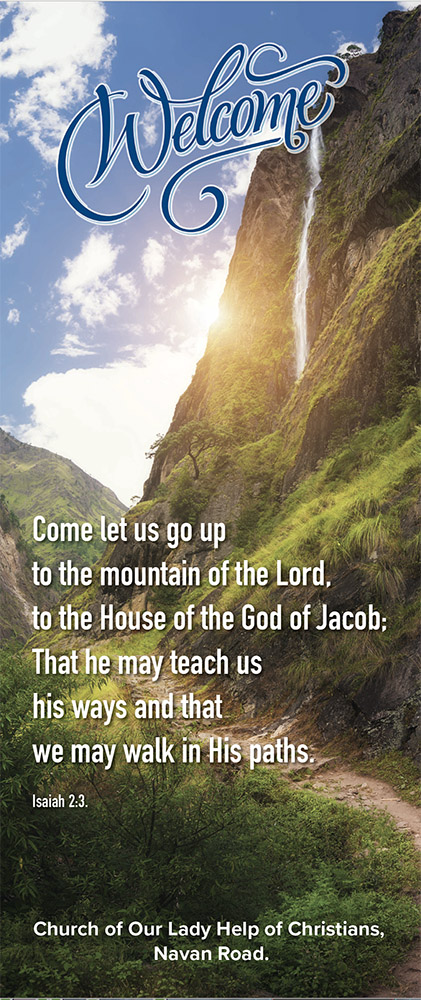 Please click on image to view Webcam for this service. Mass times may vary.