Welcome to the website of the parish of Our Lady Help of Christians, Navan Road, Dublin. Registered Charity Number 20016166. The parish is part of a Grouping of Parishes with the parishes of Most Precious Blood Cabra, Christ the King Cabra and St. Peter's Phibsborough, in the Archdiocese of Dublin.
PRAYERS FOR ALL  SITTING EXAMS
Letter to Leaving Certificate Students from Archbishop Dermot Farrell
Prayer to St. Joseph
O St. Joseph of Cupertino who by your prayer obtained from God to be asked at your examination, the only preposition you knew. Grant that I may like you succeed in the (here mention the name of Examination eg. History paper I ) examination. In return I promise to make you known and cause you to be invoked. AMEN
SHORT PRAYERS TO SAY BEFORE AN EXAM
Lord, thank you for making me succeed to this level in life. I call upon your holy name, bless me with exam success, and make me smile forever.
You are the most merciful God, accept my prayers, and grant me easy understanding and exam success.
Protect me, bless my hustle and let this exam be the last I will write at this level. Every spirit of carryover should be destroyed by your holiness.
I want to thank God for the opportunity of living up to this moment. …
You are the most merciful God, the blessed, the honorable, the one whose whole being is a success. Please, let me succeed in this examination.
Prayer for those preparing for exams
Dear Lord,
as I take this exam,
I thank you
that my value
is not based on my performance,
but on your great love for me.
Come into my heart
so that we can walk through this time together.
Help me, not only with this test,
but the many tests of life
that are sure to come my way.
As I take this exam,
bring back to my mind
everything I studied and
be gracious with what I have overlooked.
Help me to remain focused and calm,
confident in the facts and in my ability,
and firm in the knowledge
that no matter what happens today,
you are there with me. Amen
Amoris Laetitia Family Year 2021-2022                       
One of the multimedia initiatives for the 'Amoris Laetitia Family Year' will be a new series of monthly videos. Each month, the Holy Father, Pope Francis, will explain the chapters of The Joy of Love (Amoris Laetitia) alongside families who will share witness and testimony by sharing aspects of their daily lives. The first video is now available to view below or by clicking https://youtu.be/ug7VC5iCydQ
It is inspired by this phrase from Amoris Laetitia:  "Let us make this journey as families, let us keep walking together. What we have been promised is greater than we can imagine. May we never lose heart because of our limitations, or ever stop seeking that fullness of love and communion which God holds out before us." (AL 325)
WELCOME BACK TO PUBLIC MASSES
Attendance is on a first come basis and queuing may be necessary.
ENTRY FOR ALL APPROACHING THE CHURCH FROM THE MAIN NAVAN RD.
Please ENTER by the MAIN DOOR only and remain in the bottom half of the Church.
Please EXIT by the two side doors in the main porch.
ENTRY FOR ALL APPROACHING THE CHURCH FROM THE CAR PARK
Please ENTER by the side door only and remain in the top half of the Church.
Please EXIT by the bell tower door & the opposite side door from the entry.
The doors will be closed when the Church reaches capacity and
when the Mass commences.
• You will need to take guidance from ushers, this will require patience and
understanding from all concerned.
• Church doors will open 30 minutes before commencement of mass.
• Exiting only through designated doors, following the usher's instructions.
• On entering the church you should sanitise your hands.
• Communion will be brought to you in your seat in the Church.
• As you enter the Church 1st and 2nd collections will be taken, containers
will be just inside the ENTRY DOOR and clearly marked.
• As Sunday is temporarily not a day of obligation for Catholics.
You may consider attending a weekday Mass.
• A return to Public Worship is a source of great joy and hope for our
Parish. At all times each of us must exercise 'personal care and
responsibility'. If you are feeling unwell in any way please do not
attend mass.
• An antiseptic wipe will be placed on your seat for you to wipe your area
after Mass, please put it in the bin provided on your way out.
USHERS NEEDED
A warm welcome back to our ushers. We will need some more Volunteer
Ushers over the coming months to allow people to get a summer break.
If you feel you could help for even a couple of Masses each month,
please contact the Parish office 018380265.
Weekday Masses 9 a.m. & 10 a.m.
Confessions: Saturdays after 10a,m, Mass & from 6p.m. – 6.20p.m. before the Vigil Mass
Prayer Cards, Mass Leaflets & Other Prayer Resources: Are available on Church tables.
Funeral Masses  will  be celebrated at 11 a.m.  Attendance at  funerals will be limited to 50 until further notice
In the interest of preventing the spread of Covid-19,  Please do not congregate outside the Church during funerals- You can participate online through the Parish webcam
Sunday: Vigil mass at 6:30 pm Saturday and 9 am, 10:30 am & 12 Noon Sunday morning.
 These Masses will be streamed on the parish webcam and the parish radio.
The Parish Office is open 018380265 – Please call if you need anything.
Open for drop-in- one person only at a time.
The church will be open for private prayer as per the following schedule:
Monday to Friday after the 10 am morning Mass until 4 pm
Saturday after the 10 am morning Mass until 4 pm
The Church will close after 12 Noon Mass on Sundays to allow for thorough cleaning.
When you are visiting the church for private prayer we ask that you follow HSE guidelines with regard to social distancing, sanitizing your hands and wearing face masks is essential.
We ask that in the interest of hygiene and the safety of ALL parishioners that you do not handle or kiss the many statues around the Church, the Altar or any other items in the Church.
Stay Safe and God Bless
PRAYER FOR SPIRITUAL COMMUNION
My Jesus,
I believe that you are present in this Holy Sacrament of the altar.
I love you above all things
and I passionately desire to receive you into my soul.
Since I cannot now receive you sacramentally,
come spiritually into my soul
so that I may unite myself wholly to you now and forever.
Amen.
Support Services
Aware – Support & Self Care Groups
As we all know, during Level 5 lockdown, many people are experiencing additional feelings of isolation, anxiety and distress as well as other challenges with their mental health.  If you, or those with whom you work wish to connect with people in relation to your mental wellbeing, please consider using the Phone In and Zoom Support & Self Care Groups, the Support Line or Support Mail, now and throughout the holiday season. These services provide support, coping skills and information – and most importantly help people who are in distress to know and feel that they are not alone in their experience.  For more information about the groups https://www.aware.ie/support/support-groups/ and all of our services on www.aware.ie

Accord Dublin  has a new website.  For Sacramental Marriage Preparation Courses or for Marriage Relationship Counselling
Please visit www.accorddublin.ie
Special collection 13th & 14th February is in aid of ACCORD
SAINT VINCENT DE PAUL -Local Conference
Due to the Covid -19 crisis, the local conference of SVP is unable to hold the monthly gate collection, which is our source of income. If you would like to support the work of St. Vincent de Paul at this time, please drop your donation into the Parish Office. Your ongoing support is much appreciated. Thank You
Prayers To Say Before The Blessed Sacrament
COVID-19 community supports are now in place to ensure vulnerable members of the community are reached and helped at this time.
These comprise the local authority, Health Service Executive, County Champions, An Post, Community Welfare Service, An Garda Síochána, other State organisations, charities and other stakeholders.
These Dedicated helplines are focused specifically on ensuring that the cocooning elderly, vulnerable members of the community or those living alone can access deliveries of groceries, medicine and fuels.
Please try to ensure any vulnerable or elderly people in your parish help are aware of these services.
Dublin City Council
Helpline 01-2228555
Email – covidsupport@dublincity.ie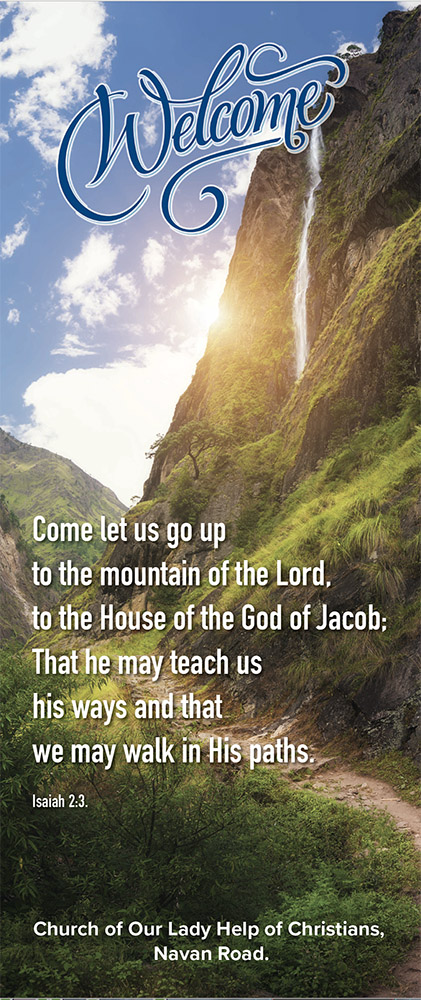 Please click on image to view Webcam for this service. Mass times may vary.