'Our Lady Help of Christians' Church is home to a Special Shrine to St. John Paul II & 1st Class Relic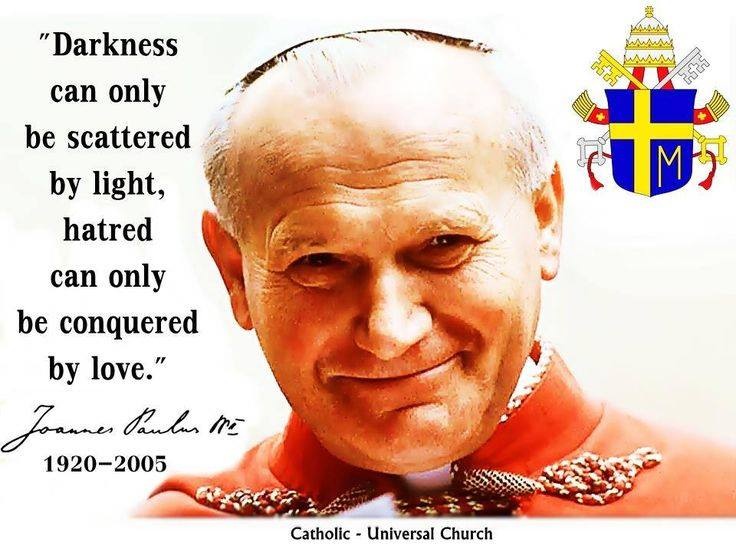 Pope Francis announced the date of the Canonisation Ceremony of Pope John Paul II & Pope John XXIII – April 27th 2014, the Feast of Divine Mercy.   Pope John Paul has many links with our parish – 35 years ago he said Holy Mass in the Phoenix Park; during his visit to Ireland he stayed in the Apostolic Nunciature on the Navan Road; and it is reputed that he made a private visit to our church where he prayed before the Blessed Sacrament.
The former Papal Nuncio, Archbishop Alibrandi, made a gift to the parish of the Prie Dieu (kneeler) that Pope John Paul used in the Apostolic Nunciature during his stay in 1979.  This kneeler is on display alongside a new statue of Blessed John Paul which we purchased from Rome.
The Navan Road will probably be the first parish in the country to have such a shrine – and we hope that people will come from near and far to venerate the new saint and seek his intercession.
On October 22nd, (the Feast Day of Blessed John Paul,) the Apostolic Nuncio, Archbishop Charles Brown, offered Holy Mass in our Church. Archbishop Diarmuid Martin blessed our new Shrine in December of 2013. As you can imagine, costs were incurred in renovating the old confessional and buying the statue in Rome, so if anyone would like to help offset the expense – all donations will be greatly appreciated.
Pope John XXIII and Pope John Paul II were both Canonised on the 27th April 2014
May Saint John Paul and Saint John continue to watch over you and yours.